It is not by chance that the series Bedtime shadow book is highly appreciated by parents. 7 books in the series from a popular American publisher have won over the most difficult parents by their advantages below: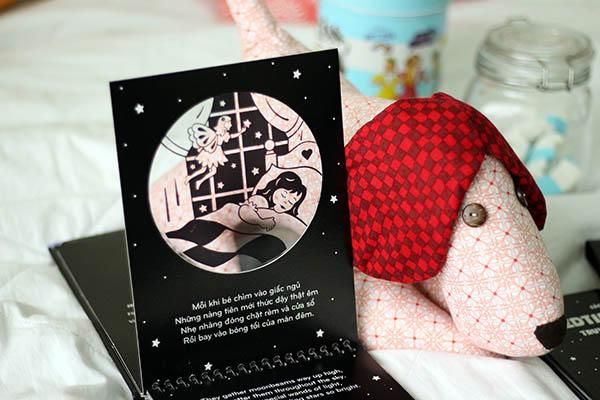 The Bedtime shadow book series including 7 books from Peter Pauper Press publisher from America have impressed readers with unique content and design.
You have to turn off the light to read
Like its strange name, the series can only be read in the dark. It will be much interesting for children to read with lights turned off. When the the torch lights up the pages, images are on the wall clearly, trustfully. Now dark is no longer terrified for children anymore.
On the other hand, images on the wall will guide children to a magical imagining world. This new way of book reading will help children's eyes to relax and easy to fall asleep.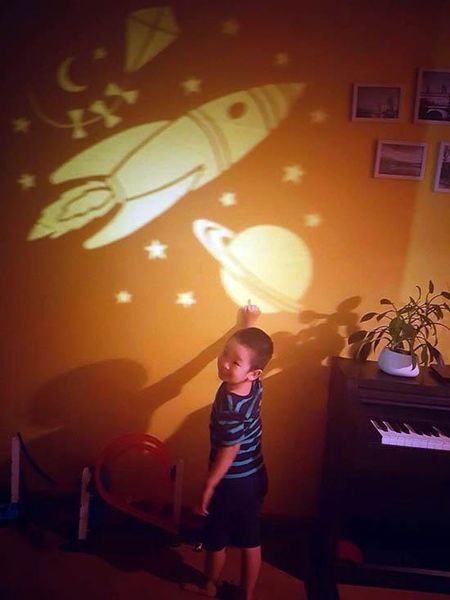 Bedtime shadow books are also be in the parents' heart because they remind them of childhood's memories. Many adults born in 1970s, 1980s surely remember the shadow puppets game from old time.
With beautiful poems
At first look, Bedtime shadow books do not have special plots or striking character like princess, prince, witches or evil wolves. But why they still attract children?
The most amazing thing about these books is that poems are translated very well into Vietnamese. This based on the rule: children can easily remember long nursery rhyme which are like songs. Poems in these books are the same: gentle, flexible, easy to remember and imaginable.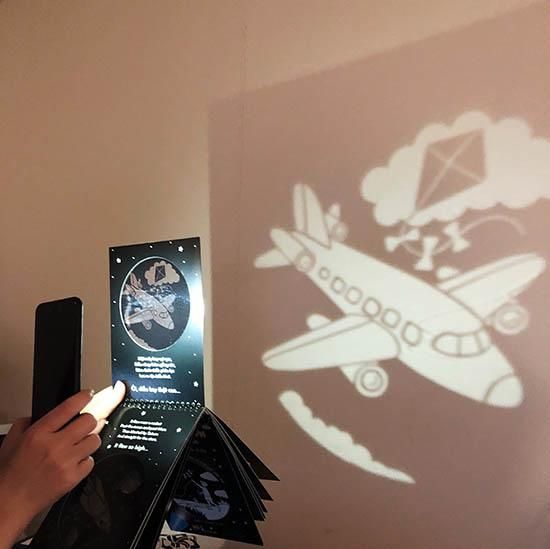 Parents should read rhythmically, the stories will be much more interesting.
Bedtime shadow books are attractive because of their simple sentences. Every child likes to hear such beautiful poems.
Being paper books as well as films
If you hold a Bedtime shadow book, you will be surprise because of it's strange material. The center of each page is not paper but acrylic, The images are printed directly on the acrylic like a positive photograph so when lights went through, the images will be clear on the wall.
When reading with torch, the images will be maximized 30 times on the reflecting surface like walls, floors, doors… and make lively pictures. It is not difficult to understand when from the releasing day, these books create interest and curiousness not only to children but also to parents.