Everything can be tried, but not love!

Don't think that you are too strong, don't be so confident that not recognize risks when being in a relationship.
A vibrant heart is an unchanged thing in this world. Can a strong mind always win the heart? Do people always believe that they are strong enough after being hurt?
Love trials is the short stories collection that Gari gives to loving hearts that were hurt. Being a young nature, a young author, Gari feels love, understands that hearts are of changing nature and the most stubborn creature in this world. The only thing people cannot control is "love".
Read Love trials, to really fall in love.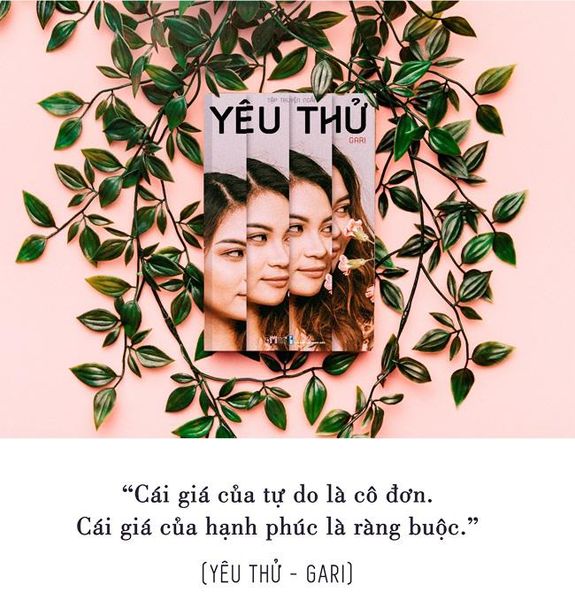 Talkshow and releasing the 6th book of Gari: Love trials. Love trials: Failure to success, are you dare?

The event will be at 19:00, March 20th, 2018 at meeting room 1, Ho Chi Minh bookfair 2018.

Attendants will be given authors' signature and receiving meaningful presents from the organizer like MOC lipstick, Flirtstory voucher, Marketing course voucher from DMS.

The event includes exchanging, talking, signing and relaxing with Gari. Besides, you will be in the music environment with Idol Bigo Live: Singer Tran Nguyen Hanh Nhi - Gari's special guest.

Free entrance.