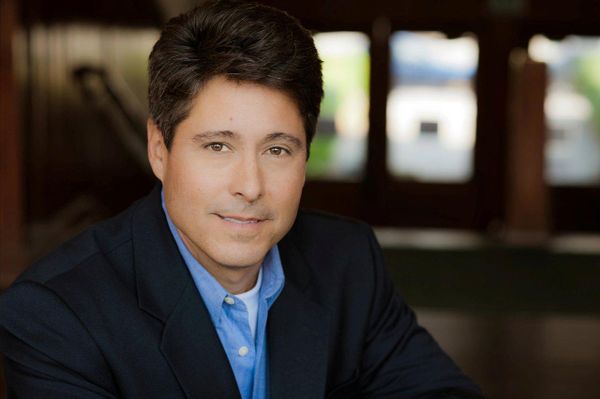 Robert Dugoni (born 1961) is an American author currently living in Seattle, Washington. His novels have earned spots on The New York Times, Wall Street Journal, BookSense and Amazon bestseller lists. They are sold worldwide in more than 25 countries.
Education/background
Growing up the middle child in a family of ten siblings, Dugoni jokes that he did not get much of a chance to talk, so he wrote. By the seventh grade he knew he wanted to be a writer.
Dugoni wrote his way to Stanford University, receiving writing awards along the way, and majored in communications/journalism and creative writing while working as a reporter for the Stanford Daily. He graduated Phi Beta Kappa and worked briefly as a reporter in the Metro Office and the San Gabriel Valley Office of the Los Angeles Times.
Dugoni attended the UCLA School of Law and practiced as a trial attorney in San Francisco for 13 years at Gordon & Rees. His longing to return to writing never wavered, however, and in 1998 he awoke one morning and made the decision to write novels. On his 4th wedding anniversary, he drove a U-Haul trailer across the Oregon-Washington border and settled in Seattle to pursue his dreams.
For the next three years, Dugoni worked in an 8 foot by 8 foot windowless office in Pioneer Square to complete his first novels.
Awards
Dugoni is a two-time winner of the Pacific Northwest Writer's Association's Literary Award, has twice been nominated for the Harper Lee Award for Legal Fiction (Murder One and My Sister's Grave), was a 2015 and 2017 International Thriller Writer's finalist for thriller of the year (My Sister's Grave and In The Clearing), a 2017 finalist for the Mystery Writers of America Edgar Award (The Seventh Canon), and the 2015 winner of the Nancy Pearl Award for Fiction (My Sister's Grave). In 2010 The Providence Rhode Island Journal called him, "The undisputed king of the legal thriller." His novels Bodily Harm and Murder One have been recognized by the Los Angeles Times and Library Journal as top five thrillers of the year. My Sister's Grave became an Amazon, Library Journal, and Suspense Magazine 2014 Best Book of the Year and a New York Times and Wall Street Journal bestseller, as well as the #1 Amazon download in the United States, United Kingdom, Australia, Germany, Italy and France. In The Clearing is an Amazon and Wall Street Journal bestseller. The Trapped Girl is a #1 Wall Street Journal Bestseller. His true story expose, The Cyanide Canary, was a Washington Post 2004 Best Book of the year.