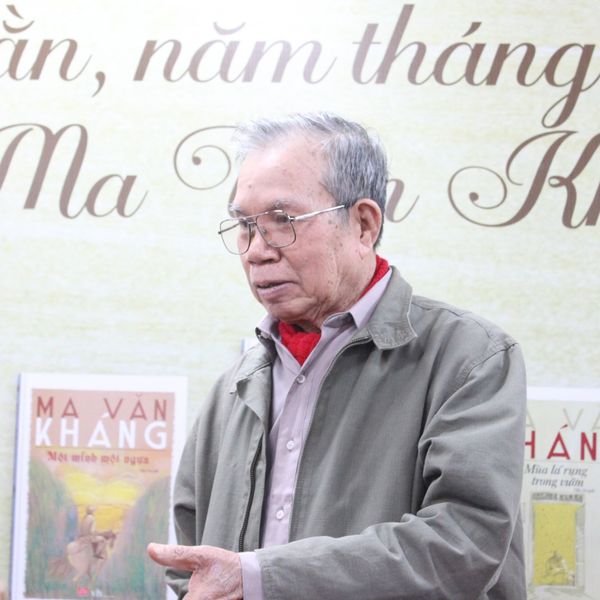 Ma Văn Kháng is one of the most popular name with Vietnamese readers. He is the top writer in Vietnamese literature society and one of the now-alive author of the golden generation including Nam Cao, Nguyen Tuan, To Hoai… Ma Van Khang is the alive evidence of the most memorable time of Vietnamese literature.
In his years of writing, Ma Van Khang was lucky to have chances to experience life in both cities and mountainous areas, therefore his most popular works were about subjects at those two locations.
With a writer's sensitiveness, resourceful life experience and smart writing style, Ma Van Khang wrapped up the country's events at innovation time by the humanity stories in his writing. Although his works were about life from 1980s, we can still see some of the images and stories in today's life.
He won the 1998 ASEAN literature prize, 2001 Literature and art national prize, 2012 Ho Chi Minh Literature and art prize with Selected short stories, Meeting in La Pan Tan, Summer rain, Lonely in life.