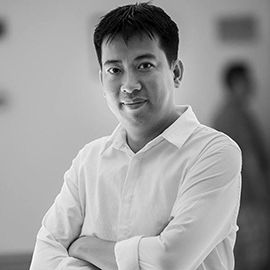 Writer, reporter Hoang Anh Tu (born in 1978) was a popular youth's author.

He spent many years working as Mr. Chánh Văn ất Hoa Học Trò teen newspaper. He was also a long term reporter of 2! and Vietnam student magazine. Writer and reporter Hoàng Anh Từ has made an impression of a mysterious, gentle, lovely and sensitive author.



After married, he became father of three and he started a totally new role - a "hot dad". With experience in raising children and modern view, he took part in creating books that have educational meaning for families in society.

The year 2017 marked a big movement for Hoang Anh Tu when he and DinhTiBooks introduce 30 days learning about abusing for parents and children. In this book, he said: "I am just a father who loves his children and write this book! (...) I hope that, this book with information that I gathered will help parents and caregivers to do do the best for children. I hope that this book will be the useful in helping children to be more confident and self-protective. (...) This book is published for children's safety!" Social issues about child protecting and caring are the resourceful subjects for Hoang Anh Tu.