Being a success with more than 50.000 copies after 6 months, Lift-the-flap is the bestseller interactive book which is first time 100% made in Vietnam for children 0-6 years old.
Being popular all over the world, but interactive book is hard to find in Vietnam
Interactive book for children under six is popular in many developed countries. In these countries, education methods are practical and not just focus in theory. Books from famous publishers like Usborne, Nathan, Peter Pauper Press… are fond of by parents all over the world. Kididoc - Vietnamese-English-French sliding book of Nathan fastly became popular in 23 countries and became bestseller in France in the first edition.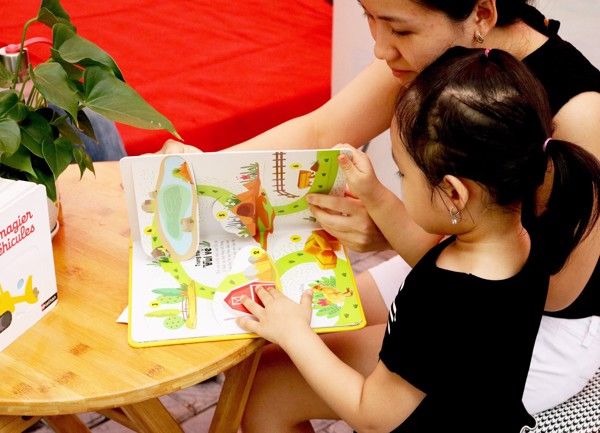 (Interactive books help children to use body movements like watching, lifting, opening, fingers moving…)

But in Vietnam, interactive books are quite new… In big e-commerce website like Tiki, Fahasa… there has not been a private place for these books. According to Fall book festival in 2017, children book were mostly literature, stories, and only a small amount of interactive books.
With the advantage of playing with kids, though interactive book demands skillful printing and designing. Interactive book publishing needs high technology and high cost, so publishers still have hesitation.
Besides, publishers in Vietnam are paying more attention in content, language but not design and structure of books. With readers 0-6 years old, image is the most basic tool of communication. Interesting appearance is the main that helps when contacting children.
Lift-the-flap - the successful first publishment of interactive books in Vietnam
Lift-the-flap by DinhtiBooks is the 100% made in Vietnam book for children under 6 years. This brand new picture book with 2D flaps can help children to remember new words, develop their imagination and help them to practise hand movement through lifting the flaps.
With the success of more than 50.000 copies up to now, lift-the-flap is considered the interactive book with promising business effects. Although the price is not cheap (150.000 vnd/ one book), the book is continuing to its 9th one in the series. This proves the appreciation of customers and the big market's demand for interactive book.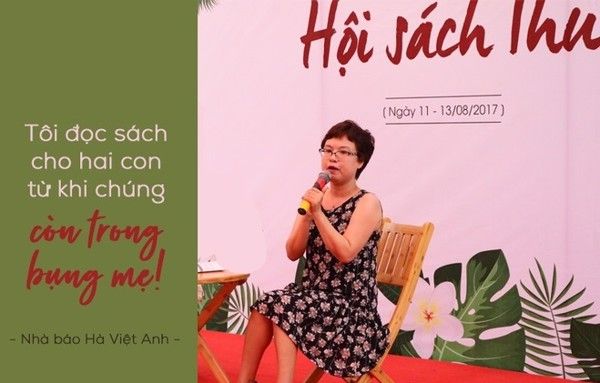 (Pic: "With these interactive books, children not only read but also "research", lift, feel the pictures in the book. The flaps help to stimulate children's curiousness and immagination." - Reporter Ha Viet Anh.)

To let children play with them, the flaps are printed in high quality ivory paper with many firm layers. Pages and flaps are rounded cornered to ensure children's safety. Children will interact comfortably with the books: holding, gripping, lifting or even… chewing.
Besides unique interactive mode, the greatness of the books lies in the edited content based in Vietnamese culture, therefore it bring about the familiar feeling and make children eager to investigate. The 9th lift-the-flap book - Food have knowledge about Vietnamese food with familiar dishes from many areás like noodles, pho, bọt loc cake, nem chua… which are illustrated by lively real-life 2D images. It is like a Vietnamese food investigating trip in a book. Lift-the-flap Food promises to be the book to raise children interest and fondness in foods and meals.
DinhtiBooks: Lift-the-flap is just the beginning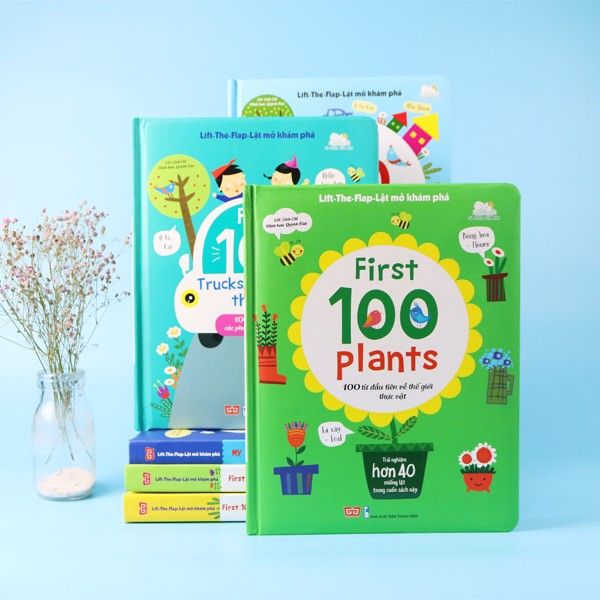 We can say that our focus in interactive book is a rightful but boldly step. Not only did we have to modernize printing and designing method but also have to change publishing points of view of almost every publishers in Vietnam and face the risk of customers' appreciation.
Besides Lift-the-flap, DinhtiBooks have many other interactive books that are introduced in Vietnam for the first time and make a success like Big Books (Usborne - England), Vietnamese-English-French sliding books (Nathan - France), Bedtime shadow books (Peter Pauper Press - America). These books bring striking business effect with thousands sold and a lot of sharing in online forums for mommy and babies.
In near future, we will have more interactive books for children and promise to continue to confirm our impression in Vietnamese children book market.