Our sliding books for children attained top 2 in bestselling books on Vietnam Book Day festival 2018.
On Vietnam Book Day (April 21), the book festival was held at Thong Nhat park (Hanoi) with more than 100 book kiosks, 50.000 books' names, more than 5 million books of different publishers all over the country. Among them, DinhtiBooks was one of the most popular brand at the festival.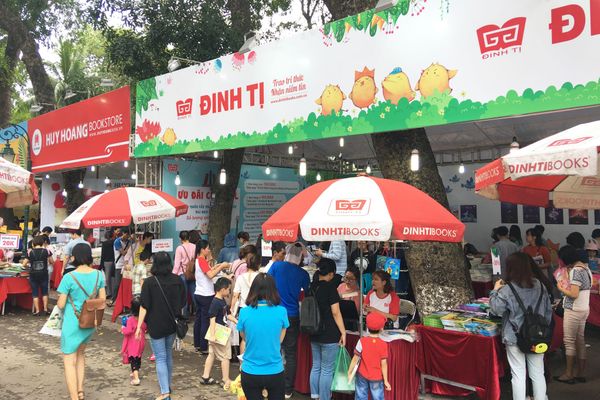 Located right behind the main gate of Thong Nhat park, DinhtiBooks' striking decorated kiosk attracted many customers who come to read and buy books. With convenient location, good books and interesting sale campaigns, DinhTibooks had welcomed thousands of visitors in just 5 days of the book festival.

According to the statistics of the festival's organizers, total revenue of the festival was 11 billion VND, which belonged mostly to DinhtiBooks, Nha Nam, Alphabook, Fahasa, Kim Dong… And we were very proud of our English-Vietnamese-French sliding books - the best-seller series for children 0-6 years which attained top 2 best-seller of the festival. This was the happiness of book makers when their brainchild could come to many small readers.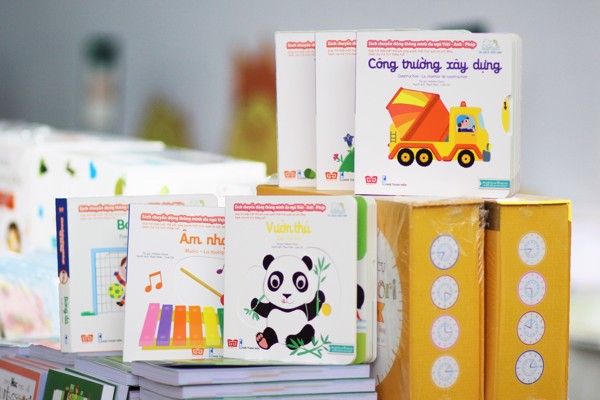 Books that were paid much attention to this year were quite varied, mostly: vocational guidance, Vietnamese history and literature, families educational guidance, Vietnamese young authors' books, world and Vietnamese classics… DinhtiBooks also brought striking mystery novels like Before eyes closed of bestseller author Higashino Keigo, My sister's grave by Robert Dugoni, Daisy in chain of Sharon Bolton… "Hot books" Bedtime shadow, Lift the flap, sliding books… continued to be "stars", among whích Bedtime shadow was especially being interested in.

DinhtiBooks, as the role of a potential publishing company, are continuing to affirm our mission: Sharing knowledge - receiving belief. Our Bedtime shadow book brought fresh and unique message: Turn off the lights to read the book! Future projects of DinhtiBooks promise to bring more surprise and achievement.