Reading is important at any stages of life. Many parents still think that reading is truly for children who can read letters. This is a wrong view and this makes parents miss an great source of knowledge for their children at the golden stage.
When babies are still unborn, they can "read". When they still can not read letters yet, there are many suitable books for them to read and play with. So which books should we choose? And besides reading for them, what parents should do to enhance their children to take in the knowledge in best way?
5 useful tips from reporter Ha Viet anh - editorial secretary of Mommies and Babies magazine will help parents to have necessary information when choosing books and reading books with children at the important first stage of life.
1. There are many types of books, we do not wait until children know how to read.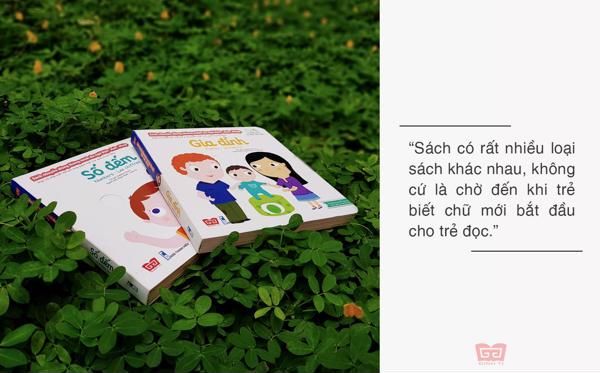 There are many types of books, we do not wait until children know how to read. Stories for mothers to read for their children, cloth book, lift the flap or sliding book are the first book that children can "read". Not only did children aware of the stories from the book, they also can develop their movement through lift the flap and enjoy the book in different ways.
When children have a little understanding about the stories, parents can buy them picture books to train them to read and understand about the stories.
2. When facing new words, even Vietnamese, mothers can explain and teach their children to look up the dictionary. This is very helpful for language learning and developing.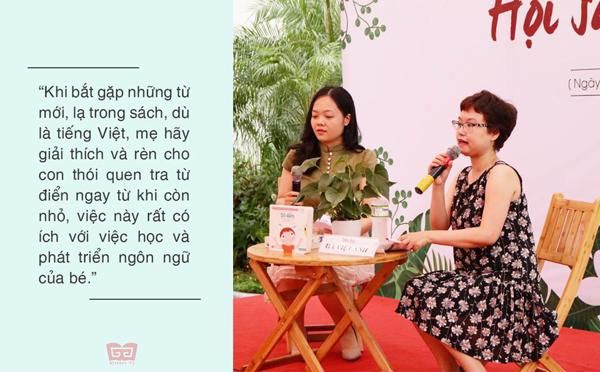 3. Do not miss the golden stage 0-6 years old of children. One of the most useful activities for this stage is reading to children and let them play with book.
4. Spend time with children by reading, watching and sharing… and other activities to do with the book.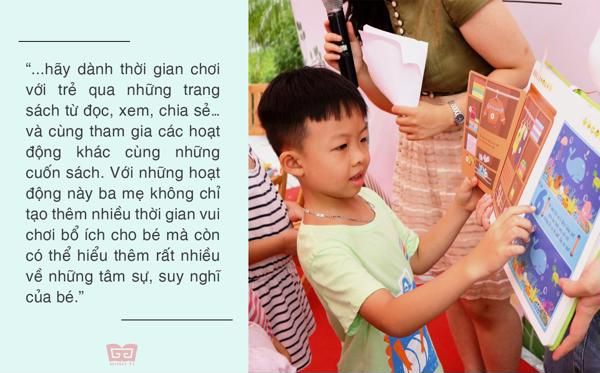 Nowadays, some children spend a lot of time playing with Ipad and other high-tech tool. Reading do not have influence like before. Therefore, parents should spend time with their children to read, watch and share… and do other activities with the book. With these activities, parents not only create helpful relaxing time but also understand about their children. There are many things to do with books like lift the flap, sliding book.
5. "Spend time of this stage to teach children about sophisticated and effective reading methods and skills."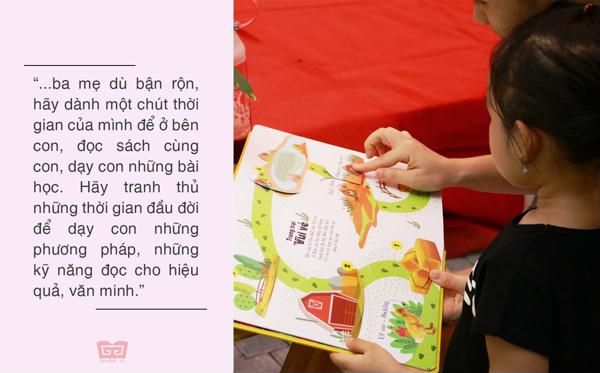 "Time spending with children to share, talk, ask and give them information and knowledge about the world and about humanity is very short. For children, the two first years are very important for physics and the 3 first years are very important for mind and knowledge. So, even if you are busy, spend some of your time to stay with children, read to them, teach them lessons.
Use these time to teach children effective and sophisticated reading methods and skills."